Fundraising Opportunities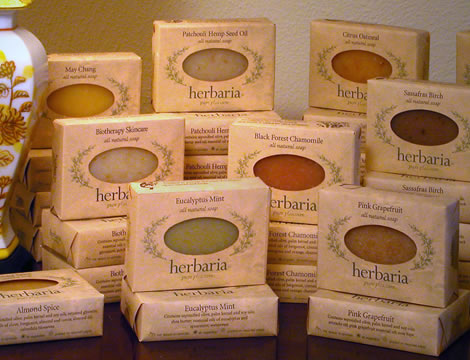 "This is the third time we've done a fundraiser with Herbaria soap. Each time we sell more and this time we doubled our take. One mom sold $488 worth of soap. Another mom purchased $129 worth just for her family. They love the product."
Cathy M.
HELPS - Homeschooling Encouraging Learning & Providing Support
St. Louis, MO
"Thank you very much for working with us. Everyone loves your soaps and says this is the best fundraiser we've ever had!"
Sarah Mitchell
Missouri School for the Blind
St. Louis, MO
"People commented on what a nice fundraiser this was – different from the usual candies, etc."
Loyda Burk
Grace Baptist Church
Hudson, MA
Is your non-profit organization looking for a great fundraising idea? Perfect for schools, clubs and all sorts of groups, Herbaria soaps are a refreshing alternative to unwanted wrapping paper, magazines, candy and frozen pizzas.
Everyone needs soap. One size fits all. Good for women and men, girls and boys.
We make fundraising simple for you. Customers choose from our 17 most popular soaps, pictured on our sell sheets. Your sales force uses the order sheets to keep track of sales.
As a fundraiser, you'll receive wholesale pricing, that is, half the retail price. Most bars are $2.98 and you sell them for $6.
Our "buy six get 1 free" offer does not apply to fundraiser orders, though you may want to offer that to your customers. (It works!) Of course, shipping is extra, but we charge simply the actual cost of delivery.
Hints for success:
Once people have bought and used Herbaria soaps, they'll want them again. Sales will most likely increase in subsequent fundraisers.
Give your customers a chance to sniff for themselves. It will win them over. These soaps smell heavenly. Sorry, we do not supply free samples, but purchase as many as you like at fundraising rates.
You may also order any product from our website. Our Citronella Mist natural insect repellent is a huge summer seller. Some of our premium bars are popular around the holidays.
We wish you success! Call or email us to set up your account.