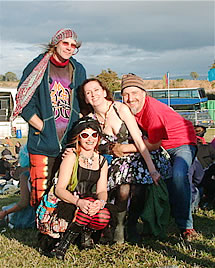 "The suds from Patchouli Hemp Seed Oil soap are creamy and luxurious, and yet the bars are remarkably long-lasting. Its beautiful fragrance stays just faintly on your skin all day. I can't imagine ever using any other!"
Carter Law, St. Louis, MO
"I LOVE your patchouli soap!!! I love the way it makes me smell, and I love that it doesn't make me itch like most every other soap I have ever tried. Don't ever quit making it!"
Laurin Vosbrink, Florissant, MO
You may remember patchouli from the hippie craze of the 60s and 70s but this remarkable fragrance has been esteemed for centuries. The deep, earthy, woody scent is treasured because it lingers an extraordinarily long time.
Spicy, sensuous, alluring, sometimes considered an aphrodisiac by aromatherapists, patchouli is the powerhouse of our very popular Patchouli Hemp Seed Oil soap. We pack as much patchouli essential oil as we can into our signature all-vegetable soap base.
Hemp seed oil is one of nature's best moisturizers and doubles with the patchouli to relieve dry, cracked skin. Combined with the exfoliating properties of oatmeal, this bar is the epitome of what soap should be. As an added bonus, it's a repellent to insects.
Contains
Soap Categories