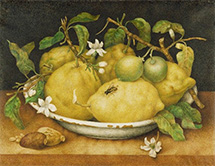 "Thanks for helping my rough hands. I cook a lot and wash my hands constantly. With your soap, I don't worry about my skin anymore."
Mary Stewart, Philadelphia, PA
"I love this bar for my fine washables. It cleans them well and is not so hard on the fabrics as Woolite."
Deb Davis, Brooklyn, NY
Liquid detergents and most pump hand "soaps" dry skin out. Our solution: a fabulous utilitarian bar that moisturizes your skin no matter how often you wash your hands.
Sink Side Kitchen Soap quickly removes grease, dirt and germs. It rinses off in a flash. The bar has a light, fresh, herbal scent from essential oils. Synthetic perfumes in most dishwashing liquids cling to your hands and can end up in your apple pie.
Use Sink Side Kitchen Soap also to clean fruits and vegetables, like those apples for the pie or a lemon before zesting.
Bon appetit!
Contains
Soap Categories