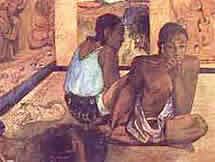 "I just got out of the shower after using your Indonesian Safflower and all I can think about is that soap!"
Catherine Kolb, St. Louis, MO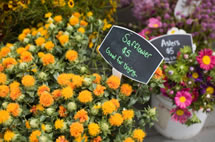 "Love the smell! Very strong fragrance."
Lee Fischer, St. Louis, MO
Indonesian Safflower makes people crazy. In addition to the lovely safflower blossoms scattered throughout the bar, it contains a heady blend of sweet basil, ylang ylang, vetiver and patchouli. It's our strongest scented soap. After a bath with this, you'll be looking for your sari.
Basil oil is said to aid concentration and clarify the mind and ylang ylang is reputed to stimulate the senses and induce feelings of well-being. You will definitely feel altered after an experience with this bar.
Contains
Soap Categories
This is one of Herbaria's premium soaps. The special ingredients make it a little more expensive, but we know you'll think it's worth it!