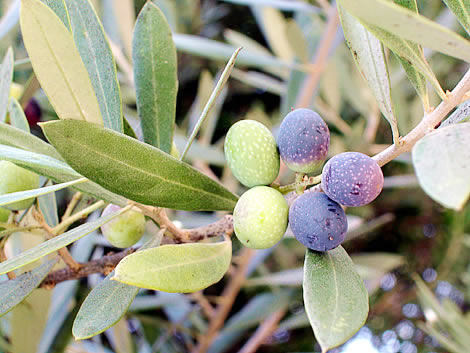 All our soaps start with vegetable oils
good enough to eat.
The excellence of our soaps comes from the integrity of our basic ingredients. We use only food grade oils that nourish your skin. By blending various oils, we craft a perfect bar of soap—moisturizing, long lasting and luxuriously lathering.
Olive oil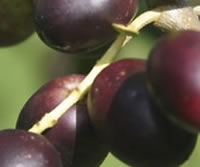 Homer called it "liquid gold." As a moisturizer, olive oil acts by drawing moisture from the air and holding it to your skin. The oil also forms a film that helps your body retain its own moisture, yet it does not prevent your skin from performing naturally healthy functions.
Rice bran oil
Rice bran oil provides an excellent alternative to olive oil. We welcome its "green" factor, as it comes from Arkansas instead of being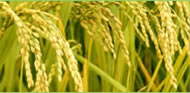 shipped from foreign ports. Like olive oil, it is hypoallergenic. Rice bran oil is jam-packed with healthy antioxidants— tocopherols, tocotrienols, gamma oryzanol, phytosterols, polyphenols and squalene. Our customers love the creamy, moisturizing lather it creates.
Palm kernel oil
Palm kernel oil comes from the oil palm tree, Elaeis guineensis, and makes a long-lasting soap that lathers well in hard or soft water. Palm kernel oil should not be confused with the oil of the coconut palm (Cocos nucifera).
Soy oil
Soy oil produces copious lather and adds to the hardness of our bars. It is a vegan alternative to animal fats. We also use soy oil because it is readily absorbed and leaves your skin feeling very smooth. Our soy oil is non-GMO.
Lye
You can't make soap without lye. We add it to the base oils to "saponify" them, converting all the fat molecules into soap. There is no lye left in the finished and cured bars.
Glycerin
Glycerin forms as a natural by-product of "cold process" soap making. Triglycerides from base oils break away to become glycerin, which composes about 8% of each bar. Glycerin feels silky smooth on your skin.
Essential oils
The fragrances in Herbaria soaps are essential oils derived only by steam distillation, expression, or extraction from actual plants. We are careful to select oils from sustainable plants, avoiding those from endangered species such as sandalwood or rosewood. In addition to creating the vibrant scents of our soaps, natural essential oils may also contribute therapeutic value for your skin health. See the descriptions of each bar for more details.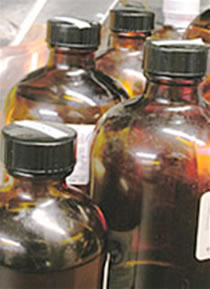 "It is odd how the purely natural scents don't bother me at all while many other perfumes and fragrances do."
Becky Wong
Feeding Hills, MA
Extra emollients and moisturizers
We add to our basic soap recipe one or more of the following luxurious oils to provide your skin with maximum moisturizing. This step is called "superfatting."
Aloe vera juice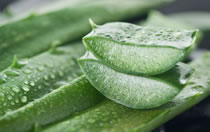 The juice of aloe vera is a well-known succulent especially soothing for sunburned skin. Aloe is also anti-inflammatory, excellent for the relief of itching.
See all products containing
aloe vera juice.
Avocado oil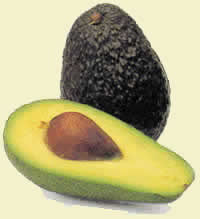 Avocado, Persea americana, is an easily absorbed moisturizer for all skin types. It is high in healing vitamins A, D and E.
See all soaps containing avocado oil.
Cocoa butter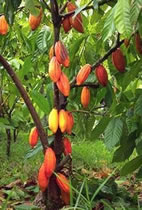 Cocoa butter adds a luxurious creamy feel and chocolaty aroma to our Triple Mint Oatmeal and Chocolate bars. Cocoa butter is the vegetable fat extracted from the cacao bean, full of antioxidants and phytonutrients.
See all soaps containing cocoa butter.
Coconut oil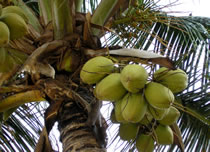 Ideal for skin care, coconut oil acts in two ways: it protects against damaging free radical formation and also promotes healing. It penetrates the deeper layers of the skin and strengthens underlying tissues.
See all soaps containing coconut oil.
Hemp seed oil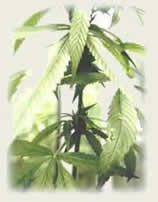 Hemp seed oil is pressed from the seeds of Cannabis sativa. It is possibly nature's most complete combination of moisturizing fatty acids. The only euphoria you will experience from this hemp is the joy of using a superb soap.
See all soaps containing hemp seed oil.
Jojoba oil
Cold pressed from the seeds of the desert shrub Simmondsia chinensis, jojoba oil is actually not oil but a liquid wax. Noncomedogenic (won't clog pores) and hypoallergenic (most people are not allergic to it), jojoba oil improves suppleness by moisturizing and soothing skin.
See all soaps containing jojoba oil.
Neem oil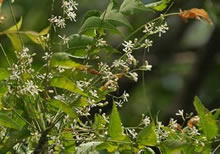 Neem oil has been esteemed for centuries on the Indian subcontinent for its medicinal qualities. It promotes elasticity of the skin and may be helpful with complexion problems. Neem has a distinctive odor that blended perfectly in our Ginger Neem soap.
Shea butter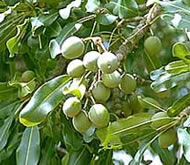 Extracted from the fruit of an African shrub in the Sapotaceae family, this emollient is a giant among skin moisturizers. Easily absorbed, antioxidant shea butter also provides a slight sun protection factor.
See all soaps containing shea butter.
Sweet almond oil
Cold pressed sweet almond oil will pamper your skin with nutrients. It is a favorite of massage therapists as a silky moisturizer.
See all soaps containing sweet almond oil.
Textures & natural colorants
We add oatmeal to many bars because it is unsurpassed for exfoliating and soothing your skin. Cornmeal provides the scrub for our Gardener's Hand Soap. We use no oxides, ultramarines, synthetic colorants or dyes, choosing instead clays and plants' blossoms, leaves or roots to complement our scents and to make our soaps pretty as well.