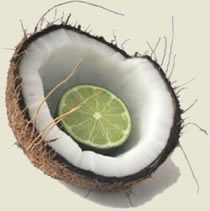 "The lime coconut and aloe soap is like a breath of fresh air! I had worked in the garden all day, and it was very humid. Well, the soap brought me back to life. It was a short life, because my husband took it and went out of town! He never thought he would enjoy natural soaps...he was a ZEST man his entire life! ha ha!"
Susan D. Golis, Joplin, MO
"Lime Coconut Aloe soap: Yum. It's like a tropical vacation in a bar. I loved mine, super soft on your skin, fun to shower with, and moisturizing. I really liked the lingering scent on my skin. Family members… take note… you'll probably be getting this for the holidays."
Jami Shopf, Bionic Beauty blog
read what other bloggers have to say
After a day in the sun, you will sing in the shower. Our Lime Coconut Aloe soap combines three superb ingredients evocative of a frosty Caribbean cocktail. This bar will cool you down and perk you up.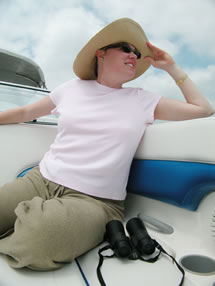 Enjoy the full fragrance of fresh lime while your sun-drenched skin welcomes the moisturizing comforts of coconut oil. We pack an extra measure of the oil in every bar.
To top off this luscious summer blend, we add the juice of aloe vera, the well known succulent especially soothing for sunburned skin. Aloe is also anti-inflammatory, excellent for the relief of itching. The soap's color comes from nettle.
You'll love this bar so much you'll want to use it year-round.
Contains
Soap Categories