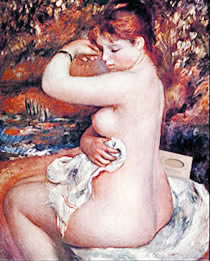 "Holy cow!—I had no idea how different a bar of soap could be. I was really struck by the fact that it lathered really well and left my skin feeling 'squeaky clean' but, at the same time, incredibly soft. Even my elbows felt softer! I'm definitely hooked."
Jackie Bunnell, Lawrence, KS
This popular bar delivers an irresistibly uplifting fragrance that appeals to both women and men. Clary sage essential oil, often used in perfumery, contributes a fresh, earthy scent. Lemongrass essential oil lends its clean, lemony aroma.
Additionally, clary sage and lemongrass essential oils are considered natural deodorants. They are excellent alternatives to environmentally unfriendly trichlosan in those heavily marketed antibacterial, detergent bars and body washes.
Rest assured, all Herbaria soaps will not only wash away dirt and germs, but leave your skin healthy and well moisturized.
Contains
Soap Categories