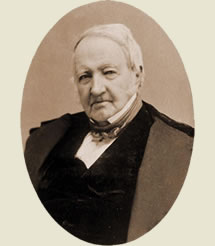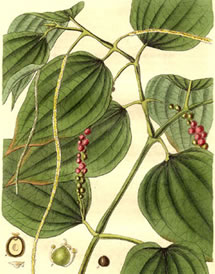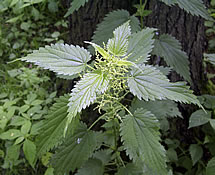 When the Missouri Botanical Garden asked us to create an exclusive bar honoring its 150th anniversary, we crafted this uniquely herbal and peppery soap.
We tested many blends of plant oils to develop the bar's sophisticated fragrance. When we were finally satisfied, we sent a bar to perfumer Thierry Masson of La Rochelle, France, to evaluate the scent. He wrote back enthusiastically. "This bar has good balance—it's woody, fresh and spicy."
Each ingredient of the soap reflects the Garden's mission to discover and share knowledge about plants and their environment. To remember the Garden's founder, Henry Shaw, we selected a popular scent from his Victorian era, lavender, as a familiar note in the soap's luscious bouquet. To suggest Missouri, we added cedarwood oil with its resinous aroma. To recognize the Garden's preservation of biodiversity around the world, we chose katrafay, Cedrelopsis grevei, a little known plant from Madagascar with a captivating smell. Vibrant fresh green peppercorn oil, also from Madagascar, adds the finishing note in our Shaw's Garden bar.
The natural green color of the bar comes from both the powder and the leaf of wild nettle plants. Nettle is a vitamin-rich herb found all over the world. Like all of our bars, Shaw's Garden will pamper your skin with moisturizing emollients.
Contains
Soap Categories
This is one of Herbaria's premium soaps. The special ingredients make it a little more expensive, but we know you'll think it's worth it!