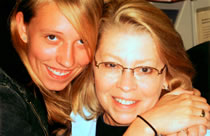 "You've outdone yourselves with the silver fir soap. I've used your products for several years. I love all of the soaps I've tried but this one is exceptional.
I'm in my mid-60s and am often mistaken for younger. I attribute the look of my skin largely to the use of your soaps and oils. Thank you for doing what you do."
Nancy Bennett, Martinsville, IN
"Your Silver Fir & Lavender—what a fabulous way to start my day!"
Jon Brock, Seattle, WA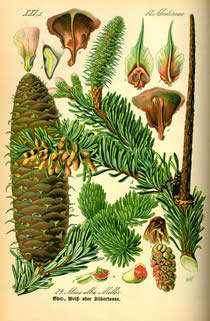 Straight from the mountains of Europe comes the essential oil in our irresistible Silver Fir & Lavender. We chose this specific fir from many possible evergreen oils because of its soft, lovely balsam-like fragrance. To fully develop the bouquet of the soap, we added lavender and a touch of cade (Juniperus oxycedrus)—a smoky, cedar-like essential oil we hadn't offered before.
We know many people love our Evergreen bar, which LaRee created years ago. It is an extra-exfoliating bar with oatmeal and seaweed. Silver Fir & Lavender is a smooth, creamy bar with French green clay. The clay's micro molecules absorb excess oils, toxins and impurities from your skin, help you treat complexion problems, and tone your skin. Almond oil is added for extra moisturizing. You will adore this silvery-green bar.
Contains
Soap Categories