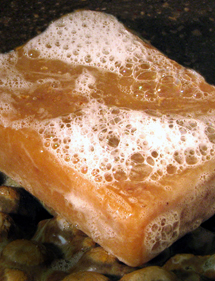 "My son has very oily skin and no soap has ever made his skin feel so clean as your Bay Rum soap."
Sandra Jean Wilson, Augusta, GA
"I've enjoyed every soap of yours that I've tried, but your Bay Rum is my favorite!
As a guy, I never thought I'd be raving about soap, but Bay Rum is so robust, hearty, zesty, aromatic, invigorating, and masculine that I had to sing its praises!
For all your customers looking for a great gift for men, this soap is it. As my girlfriend will attest, though, women are sure to love it, too."
Scott Quinby, St. Charles, MO
"I am just finishing my first bar (Bay Rum) of your soap and am sold!!! For years I have had terrible dry skin, and living in New Mexico has been a real chore. I can use your soap every day and my skin has never been in better shape. The aroma is also wonderful."
Rev. Dr. Mike Elliott, Albuquerque, NM
If you're searching for classic bay rum scent in a soap, we've got the best. We're crazy about it! We offer this body bar with or without exfoliating oatmeal and also in a round, creamy shave puck.
Vibrant with the irresistible spiciness of the West Indian bay tree, this soap will quickly become your favorite. Prized essential oil of Pimenta racemosa, a cousin of allspice, dominates the fragrance. Then we top off the aroma with just a dash of sweet orange oil. The natural russet color of the bar comes from steeped elderberries.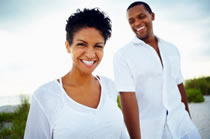 The emollient in the soap, jojoba oil, softens your skin. It adds extra moisturizer to rich, velvety lather. It's a long lasting bar, like all of our soaps.
Contains
Soap Categories