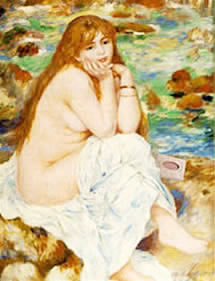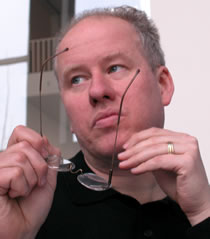 "I think your Sea Spice bar is very sophisticated. It's spicy and fragrant. The bathroom smells wonderful."
Kevin Schriener, Webster Groves, MO
"Since the Best of Missouri Market five years ago, I'm never without your Sea Spice. It's a masterpiece of soap artistry.
"I was wandering happily along that September, sampling and browsing among winemakers, cheese mongers, jewelers, sculptors, and other artists. I'm one who saves all year for that fair because I buy a lot of my holiday and birthday gifts there.
"Along the way, I began to smell something unimaginably pleasurable. I picked up my pace to reach the source of this fragrance. As I neared the Herbaria booth, I didn't even mind waiting until I finally got in through the crowd to sniff the soaps on display.
"I smelled several dozen bars, all with enticing essential oils and herbs and refreshing to the nose—beyond any bath or body products I'd ever come across. Each inhale moved me further into a world of rich, comforting fragrance. If I'd had the money, I'd have said, 'One of each, please.'
"But I was under the spell of Sea Spice. I just kept returning to it. The name made me think of Old Spice, but this was surpassingly better, completely natural.
"I love the way the seaweed and oatmeal scrub my skin. I love giving it as gifts. My friends and family are hooked, too."
Chris Mullen, Columbia, MO
Thank you, Chris, for your story. We sure appreciate you writing to us.
Contains
Soap Categories