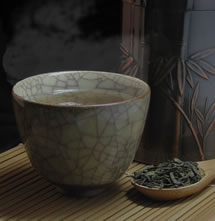 "Just love your products... they have helped my family tremendously."
Dawn Burkett, Fort Mill, SC
"I've used your tea tree soaps for years now. It is the best soap I have found to control my body odor. It smells great and works wonders. I love it, I love it, I love it!"
Michael Vander Velde, St. Louis, MO
Three different essential oils with the common name of tea tree combine to make this total tea tree bar. The blend of Australian tea tree (Melaleuca alternafolia) with kanuka (Kunzea ericoides) and manuka (Leptospermum scoparium), both from New Zealand, creates a pleasantly herbal aroma, somewhat medicinal and reminiscent of leather.
Tea tree oil is well recognized for its active role in skin care. Its reliability came to be known over hundreds of years among the Maoris and other Oceanic peoples. It still commands great respect today.
Contemporary research on tea tree oil confirms its anti-bacterial, antifungal and antiviral qualities. Added to soap, it helps control acne, body odor, oily skin, athlete's foot, and rashes. Try it as a mild dandruff shampoo. You may also find it soothing for sunburn, poison ivy, minor wounds, insect bites and bee stings.
The Tea Tree Green Tea bar replaces our popular Tea Tree Cobblestone soap. In a perfect pairing of medicinal benefits, we've improved the original formula by adding green tea for its phytochemical strength. Green tea is a natural antiseptic shielding us from sources of skin cancer, aging and inflammation. The tea happens to provide the warm caramel color as well.
This bar will feel especially moisturizing on your skin because it contains not only shea butter but avocado oil, too. We know you'll love it!

Available with or without oatmeal.
Contains
Soap Categories