Slide 1

Slide 2

Slide 3

Slide 4

Slide 5

Slide 6

Slide 7

Slide 8

Slide 9

Slide 10
You'll find pure pleasure in every bar. Guaranteed.
"I love your soaps... I have used other all natural soaps in the past but none come even close to Herbaria."
Catherine Angelos, Gardner, MA
"There is absolutely no soap like yours to be found out here on the West Coast, and believe me, I've hunted!"
Martha Austen Vender,
San Francisco, CA
"My skin reacts to all kinds of things but it's never reacted to any of your soaps."
Denise Pakala, Manchester, MO
"Holy cow! — I had no idea how different a bar of soap could be. I was really struck by the fact that it lathered really well and left my skin feeling 'squeaky clean' but, at the same time, incredibly soft. Even my elbows felt softer! I'm definitely hooked."
Jackie Bunnell, Lawrence, KS
"It's just nutty how much my wife and I love this soap."
Bob Baisch, Wildwood, MO
"You guys are still my favorites! I've tried quite a few other hand-made soaps now and they just do not hold up to Herbaria. Even my husband sings your praises to family and friends."
Jami Shopf, Bionic Beauty blog
Read what other bloggers have to say.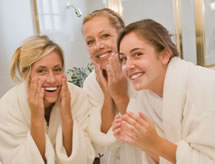 "I love the scents of your soaps."
Thierry Masson, perfumer
La Rochelle, France
Si T'M
"We have a history of eczema and rosacea in our family and your soap has done wonders. Itchy skin is a thing of the past!"
Jennifer Hertel, Kenosha, WI
"Best soap I've ever used!"
Our handcrafted, cold-process lye soaps leave your skin fresh and clean, silky smooth and moisturized. Herbaria bars start with food grade vegetable oils—olive, rice bran, soy and palm kernel oils. They're all natural and vegan.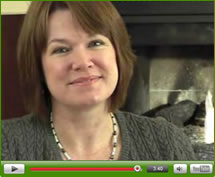 "The scents are amazing!"
We add essential oils for aromatherapy and unadulterated olfactory delight. Lavender is our most popular scent.
Allergies? Your troubles may be due to supermarket "soaps" that are really detergents with synthetic fragrance, preservatives and colorants. You'll find ours significantly different. If you're concerned about a possible reaction to our soaps, start with LaRee's Scent Free.
"My skin has never been so soft"
We superfat nearly all of our soaps to moisturize and soften your skin with emollients such as shea butter, jojoba, and hemp seed oil. The oatmeal in many of our soaps exfoliates and soothes.
"My husband's contact dermatitis is gone."
Our handmade soaps are not just a luxury to scent your dresser drawers and guest bathrooms. We make them to be used every day. People report that Herbaria soaps have helped them with acne, psoriasis, eczema and other persistent skin problems.
"We are Herbaria addicts."
Enjoy our other skin-friendly products, too. Like our soaps, they contain no artificial "fragrance." We use essential oils from plants trusted for centuries, such as lavender and spearmint, to provide splendid aromas and additional benefits.
Explore our site to discover natural insect repellents, room fresheners, moisturizers and more. Be sure to check back often for our latest products.

If we can be of assistance to you, don't hesitate to contact us.
Thanks for visiting!