Visits and Free Tours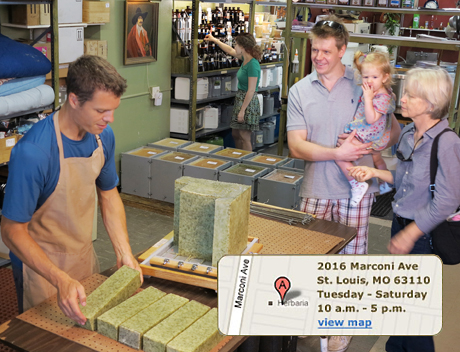 Come see how real soap is made.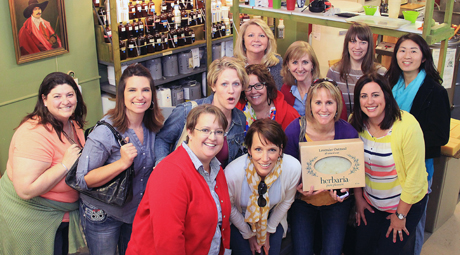 We give any visitor or small group a brief backstage tour. No reservations needed. We welcome Scouts, homeschoolers, Red Hat Society chapters, you name it. Garden clubs enjoy learning about the botanical ingredients we use. Kids exercise their sense of smell. Scientists, old and young, get into soap chemistry.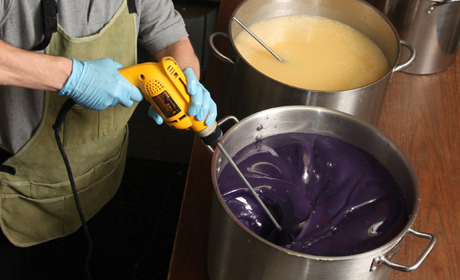 Making French Lavender soap.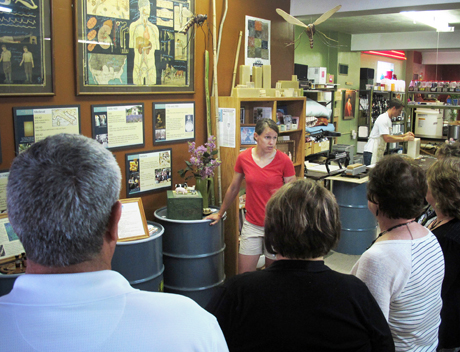 Learn why our products are better for you.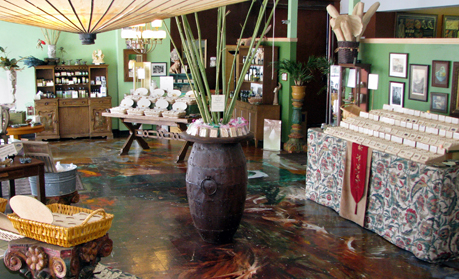 Visit our store, worth a trip for the smell alone!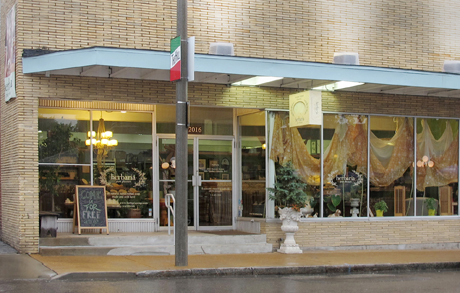 Our factory/store is located in the heart of the old Italian neighborhood, "the Hill."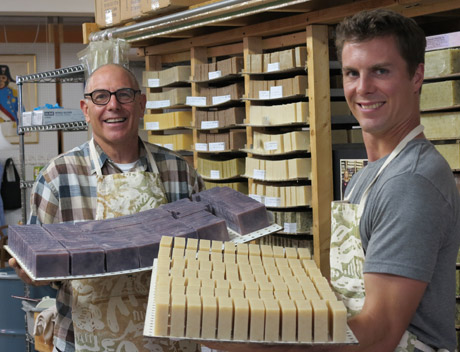 Bars cured and dried, ready to wrap.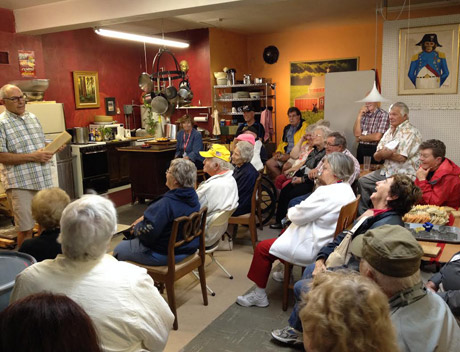 Groups of 20 people or more please call ahead to book a tour.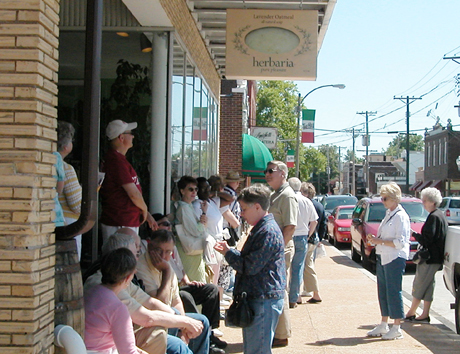 Many groups include Herbaria on their tour of the Hill.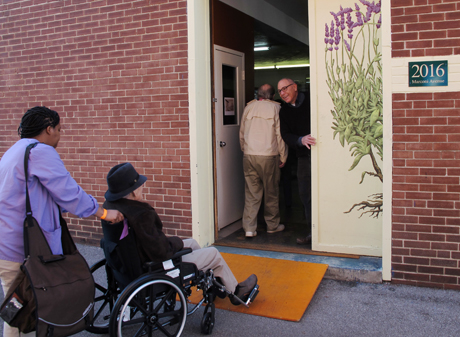 Our store has an accessible entrance on the north side.