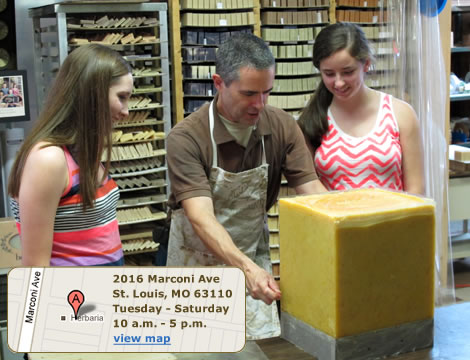 Holiday schedule
Herbaria on the Hill will keep regular hours, Tues to Sat, 10-5 with these holiday exceptions:
Open Mon, December 23, 10-5
Open Tues, December 24, 10-2
Closed Wed, December 25
Open Tues, December 31, 10-2
Closed Wed, January 1, 2014
We give any visitor or small group a five-to ten-minute backstage tour. No reservations needed. Our store has an accessible entrance on the north side.
Groups of 10-25 people need to call and book a tour. We welcome Scouts, homeschoolers, Red Hat Society chapters, you name it. Garden clubs enjoy the botanical ingredients we use. Kids exercise their sense of smell. Scientists, old and young, get into soap chemistry.