People are talking about our soap.
Facebook
We love Facebook, and we love hearing from our friends. We post often about new products and fun happenings at the store. You'll see too much of Soapy maybe, but she has her fans.
Go to our page and "Like" us please. If you want to know every time we post, hover over the "Like" button to get the menu, and click "Get Notifications."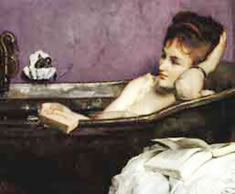 "As a fellow soapmaker (I had my own business and was a member of the Handcrafted Soapmakers Guild) it is hard to decide who to buy from. I thought my soaps were the best. I just washed my hands with Herbaria soap and not only enjoyed it but told my husband that is was as good as my soap, if not better. I realize, more than most people, the time, effort and dedication it takes to develop a good handcrafted soap."
Corky Condon, Little Egg Harbor, NJ
"The Herbaria soaps have arrived and charmed me: oh French Lavender! ah, colorful Citronella! ah, Lavender and breakfast food! ah, Shaw's (Rogers') Garden and Gardener's (Rogers') Hand Soap and the mysteries to a Westerner of Sassafras Birch! Thank you for inventing!"
Maggie Rogers Portland, OR
"This is by far the best soap I've ever used."
Kay M., Durham, CT
"I used to have a really bad case of dry skin that would crack and bleed during the winter. Since I've been using Herbaria soaps exclusively, that has gone away.
Your soaps clean thoroughly without leaving an oily residue behind, without drying out my skin. We have not used anything else for the last two years. They smell wonderful, clean extraordinarily and wrap you in a soft, protective cocoon.
What more could you want? Thanks for making such an incredible product that has made such a difference in my life!"
Michael H. Chua, St. Louis, MO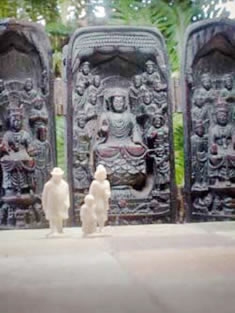 "I honestly think that your soaps are the best I've ever experienced. I've had roseacea for many years, and I really thought it was a hopeless thing to find a facial cleanser that didn't have sulfates or parabens and wouldn't irritate my skin. But your soaps are so completely pure and gentle that for the first time in my life (and I'm 55!) my skin is clear and feels soft and not tight after washing it."
Susan A. Maurer, Valley Stream, NY
"I've tried all kinds of soap and my skin reacted badly to all of them, even the 'moisturizing' bars in the store. This soap leaves my skin feeling moist, clean and fresh. It's the best soap I've ever used."
Beverly McKenna, Ballwin, MO
"Your soaps are wonderful! My skin has never looked better, no more dryness and flakiness. I'm so glad I found Herbaria! Your soaps are far superior to others that I tried in the past."
Vivian Segraves, Wellington, FL
"I just wanted you to know that I received my soaps in the mail today and I absolutely love them! My 3 year old daughter took her bath with the Sage Lemongrass and she liked it, too. I am going to send the Patchouli Hemp Seed Oil to my husband who's in the Army (3rd ID) in Baghdad. I think he'd enjoy the change from the regular soap. Anyway, I am so glad I found out about you guys. Looking forward to making future orders. Thanks for making a great product."
Marla Wagner, Hinesville, GA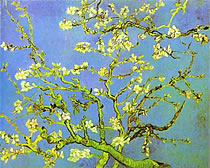 "I was given a bar of soap by a friend and I absolutely love it! My daughter has very sensitive and dry skin and she has not itched or required repeated lathers of lotion since we started using the soap about two weeks ago."
Kathy Spencer, Fenton, MO
"Your soaps are the only kind I'll use."
Tracey Grzegorczyk, St. Louis, MO
"My first experience at a B&B was so memorable! As soon as I walked in, the wonderful aroma of your soaps stopped me. Each time I went in or out, I would have to stop and smell the soaps. ...I love shower time; it always takes me back to my first encounter with your soap. My girlfriend has to call me at work because every time she calls me at home I'm in the shower. Guess what she's getting for Christmas? Then she'll understand. Thanks for the great memories!!!!"
Valerie Taylor, Bonne Terre, MO
"Keep making this great soap! We love it and use it EXCLUSIVELY!"
Roxane McWilliams, St. Louis, MO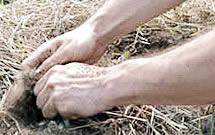 "I recently found your Web site and purchased a nice variety of soap. If I wash, wash, wash, I can maybe try all of your soaps soon! I think your soaps are the best that I have ever used."
Bev H., Naples, NY
"My son-in-law works in a prison. He was accidently sprayed with mace breaking up a scuffle. The mace burned like hell. The only thing he could get it off with was your soap. Thanks."
Laverne Lore, Farmington, MO
"Searched the internet. Looked at over 50 sites and then eliminated them until I decided on this site. Appears that you have a great product compared to other Web sites. That is why I chose your product."
William Stadnik, Blandon, PA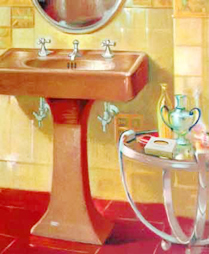 "Every year, picking Christmas gifts becomes harder and harder. Thisyear, after much research, I ordered6 bars of your soap, three each for two gift baskets and onefree one for myself.Let me tell you, the baskets will each have one bar of your soap and a printed cardwhere they can order more forthemselves. I'm not giving up those wonderful bars of soap! I have become addicted to shower time and can't thank you enough for such wonderful products.
My skin has never been so soft, I have never felt such a residue-free clean feeling before and the aromas are amazing! The lather those bars create is unsurpassed! I love them all and can't wait to order the ones I have not yet tried. In simple words... Bravo Herbaria! You most definitely have a customer for life!"
Sandi Albright, Brunswick, OH
"Love your soaps!!!"
Sandra Strahan, Naples, FL
"I was given a bar of soap by a friend and I absolutely love it! My daughter has very sensitive and dry skin and she has not itched or required repeated lathers of lotion since we started using the soap about two weeks ago."
Kathy Spencer, Fenton, MO
"Having grown up in Southern Turkey, I am used to 100% natural homemade olive oil soaps. Every year, the family who sold us our citrus plants sent us their native olive oil and the soaps they made. I tried different kinds of soaps from different places in Belgium, but none of them made me happy.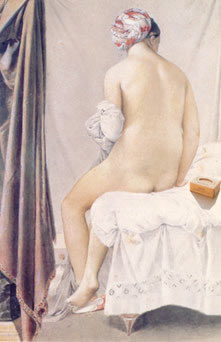 I even bought what they call here in French, Savon D'Halep, which is supposed to be the soap I am used to, but again, was not happy with the results. There are many fancy shops in France, but all the stuff is overpriced and I do not enjoy shopping from such places.
Thanks for your personal efforts to make it possible for me to receive the soaps all the way to Belgium. I started to use them a couple of days ago and I have to confess that they are the best soaps I have ever used in my life. They are seriously, unbelievably soo good! Even though I bought a lot, I had a hard time giving them away to family and friends in Belgium, France and Turkey.
It is such a pity that one cannot buy them in Europe, though. The people here should see what a good soap is. They spend a lot of money on silly big 'natural Provençe' names when it comes to beauty products.
I hope that your company will keep up producing these wonderful soaps and will have a successful, profitable future. All the best wishes to the Herbaria family and hoping to see your products one day in Europe..."
Ayse Ozler, Mechelen, Belgium
"My skin has never looked better!"
Ann Hamilton, Wentzville, MO
"It's time for me to order more of your great soaps. I'm on my last bar of Lavender Oatmeal, & I can't imagine my shower without the lavender scent!"
Connie Fairchilds, Piedmont, OK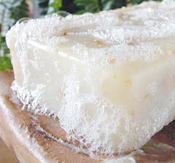 "For as long as I've known him, I have been trying to wean my husband, who has contact dermatitis, off of the cheap deodorant soap he was using. You know the kind—made with phosphates and some useless antibacterial crud, and colored with the same stuff used in antifreeze. He'd try a bar of this or that—a colloidal oatmeal here, a glycerin-melaleuca there—but he always went back to the horrid 99-cent crud. 'It does the job,' he'd say.
Meanwhile, his dermatologist couldn't diagnose the scaly patches on his arms and legs, he still got breakouts on his face, and if he didn't wash his face and balding head twice (or thrice) a day, he felt like an overripe olive.
After a vacation in the south of France three years ago, where my husband raved about the rosemary soap in a guest house bathroom, I've been searching for the same kind of soap—soft milled, with intact rosemary leaves—here in the US. You'd think that somewhere in Seattle or San Francisco, I could find such a thing, but no. Fed up, I finally did an online search and came up with you fine people (both feline and humanoid), and made an initial order of five bars of Rosemary soap.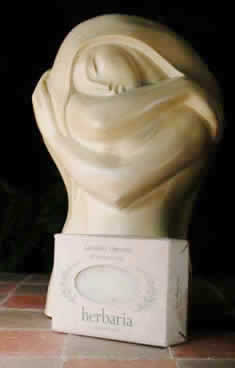 When my order (inspected by Noogie) arrived and my husband saw the price, he said something like, 'WHAT?!!?!?! No soap is worth that kind of money!' Then he tried it. The scent alone made him soften his stance, and after a couple of showers with it, he was hooked. Now, whenever we're down to one unwrapped bar, he lets me know I need to make another order. After six months of using nothing but your Rosemary (and Biotherapy) soap, my husband's contact dermatitis is almost completely gone, his skin is nowhere near as oily or irritated as it used to be, and he says he can feel the difference—he experiences far less discomfort, burning or itching, and he doesn't feel like he's a walking oil slick.
You folks make a wonderful, wonderful product, and we'll be buying it as long as you keep making it!"
The AustenVenders (and Dabby, the Flame Point Siamese),
San Francisco, CA
"This will be my second order and surely not my last. I have to tell you that my husband, son and I fight over who gets to pick the next bar of soap. We've gone as far as picking out which soaps go at which sinks. I can't wait to try new fragrances. I've shared the soaps with my family and they are all very grateful. We have a history of eczema and rosacea in our family and your soap has done wonders. Itchy skin is a thing of the past!! My 7 year old would like you to know that his favorite is Spearmint Orange. He has picked that one for his bathroom. No one else can touch that one."
Jennifer Hertel, Kenosha, WI