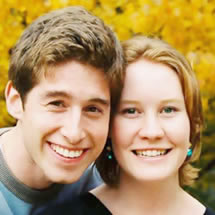 "I've tried other soaps. They don't stack up to Herbaria. I believe it is the love and energy that comes from something hand-made that makes Herbaria soaps so wonderful. They are top-notch quality. Thank you."
Kathy Kohler-Schwartz, St. Louis, MO
"Just the best soap on the market. At 62, my massage therapist does not believe how my skin is so healthy and soft. I told her my secret—it is your soap. I truly believe that. Thanks."
David Qualkinbush, North Ridgeville, OH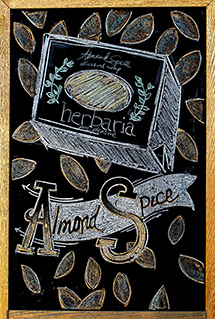 While our Almond Green Tea delivers a straightforward marzipan scent, Almond Spice radiates with clove and cinnamon-like cassia, citrusy, floral bergamot and natural almond essential oil. The warm, comforting aroma becomes wholly satisfying.
This golden soap is flecked with tender calendula petals. Sweet almond oil superfats the bar for a luxurious moisturizing lather that leaves your skin soft and smooth.
Let this bar scent your dresser drawers and linen closets. Delight your friends with Almond Spice in your guest bath. Take time yourself to relax and enjoy the soap in a lavish bath. A year-round favorite, especially appreciated during the winter holidays, Almond Spice brings joy any day. It makes a lovely hostess gift.
Contains
Soap Categories
This is one of Herbaria's premium soaps. The special ingredients make it a little more expensive, but we know you'll think it's worth it!