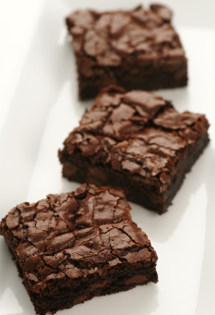 "I received a gift of the Chocolate soap...the suds were so creamy and the rich chocolatey scent so delicious, I love it. What a pleasure!"
Monica Blair, Albany NY
"As a confessed chocoholic, I am cocoa over your Chocolate soap."
Brian Smith, Clayton, MO
"I couldn't resist ordering a few Chocolate bars even though I have a good supply of your other varieties. I wouldn't use anything else and love to share them with friends and family."
Nancy L. Bennett, Martinsville, IN
If you love chocolate, you'll love this bar. Enjoy it all you want and you won't gain an ounce.
Chocolate is good for you. We use only real chocolate, an absolute of cocoa beans from the cacao tree, Theobroma cacao. The genus name Theobroma means "food of the gods." Also from Theobroma cacao comes the cocoa butter we add as an excellent emollient to soften your skin.
Our Chocolate soap delivers a bounty of antioxidants and phytonutrients to and through your skin. Its scrumptiously scented creamy lather is anti-bacterial as well. Every chocolate lover you know will crave this cake of soap.
Contains
Soap Categories
This is one of Herbaria's premium soaps. The special ingredients make it a little more expensive, but we know you'll think it's worth it!