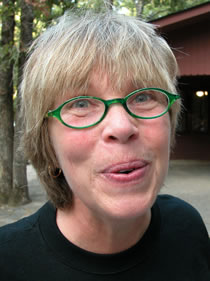 "I gotta tell you, it's my favorite 'flavor' to date and I love so many of yours. I detect a chocolate undertone to this bar that makes it really special. Is that from the cocoa butter?"
Jessica Fifer, Chicago, IL
To make this highly enjoyable soap, we combine the healing benefits of oatmeal with three fragrant varieties of mint: cornmint, spearmint and peppermint. Cornmint (Mentha arvensis), is a natural source of menthol and makes this bar refreshing and invigorating. The mints may help relieve tension and headaches.
Oatmeal provides the soap with well known exfoliating and moisturizing properties.
To further pamper your skin, we incorporate cocoa butter, a rich emollient. The result is a creamy bathing experience that delivers superb cleansing and aromatic satisfaction.
You'll like the look of the soap, too. The handsome bar is amply textured not only with oatmeal but also with flecks of dried mint.
Contains
Soap Categories